HONG KONG, Feb 16, 2023 – (ACN Newswire via SEAPRWire.com) – Shenzhen Macrolux Medical Technology Co., Ltd. (hereinafter referred to as "Macrolux") recently announced the completion of its Series A round by securing nearly CNY100 million, which is led by Legend Capital.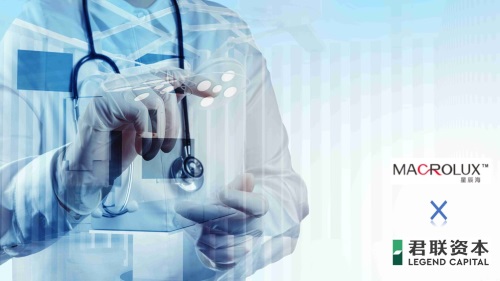 Founded in October 2020 and headquartered in Shenzhen, Macrolux is a medical technology company focusing on innovative solutions for endoscopic interventional diagnosis and treatment. Macrolux's founding team is formed from experts from leading medical device companies in China and has more than a decade of experience in product development, global marketing and the production management of endoscopes and minimally invasive surgical devices. With a vision of detecting diseases earlier and offering patients better treatments, Macrolux is committed to providing the world with endoscopic interventional diagnosis and treatment solutions covering departments including urology, respiration, and digestion by leveraging its engine for innovation-driven development.
Regarding this fundraising round, ZHANG Weiqiang, General Manager of Macrolux, said: "I'd like to extend my sincere gratitude to all the investors for their trust in Macrolux. Disposable electronic endoscopes are an early market experiencing rapid growth. With years of concentrating on the product development and technological innovation of disposable endoscopes, Macrolux has formed strong competitiveness in many aspects and aims to introduce solutions to the world that better meet customer needs relying on our ten more years of technology accumulation in the industry."
Joe ZHOU, Managing Director of Legend Capital, said: "Legend Capital has focused on endoscopic diagnosis and treatment, which is a development direction of minimally invasive medical treatment. It is noticed that disposable endoscopes have solved the sore points of traditional medical devices in multiple application scenarios and have begun to penetrate rapidly in recent years. All the functional teams of Macrolux are experienced and have worked in a balanced way for a long time and shared complete commercialization experience from scratch to impressive performance. We are honored to cooperate with the team and look forward to the company's innovative series of products accelerating penetration into clinical applications to benefit patients globally."
Legend Capital has long been paying attention to the investment in the field of medical devices and diagnostics with a focus on three major themes: first, major diseases, especially the unmet clinical needs of chronic diseases; second, the first and uniqueness in technology, which enables a company to become or have the potential to become a leading player in subdivided industries; the third is the "device +" investment opportunities brought by the integration of medical devices and interdisciplinary technologies such as AI, IoT and Big Data.
At present, Legend Capital has invested in numerous leading companies in the subdivided industries, including Careray Digital Medical Technology (688607.SH), Axonics (AXNX), New Horizon Health (06606.HK), Wuhan Easy Diagnosis Biomedicine (002932.SZ), Berry Genomics (000710.SZ), Aohua Photoelectricity Endoscope (688212.SH), Chemclin Diagnostics (688468.SH), Bio-heart Biological (02185.HK), STAR Sports Medicine, ET Healthcare, GKHT Medical Technology, Hailai Xinchuang Medical Technology, Yeasen Biotechnology, and Dearer Medical.
About Legend Capital
Founded in 2001, Legend Capital is a leading VC&PE investor focusing on the early-stage and growth-stage opportunities in China, with offices across Beijing, Shanghai, Shenzhen, Hong Kong, and Seoul, Korea.
It currently manages USD and RMB funds of over US$10 billion in commitments, and has invested in around 600 companies, covering technology, healthcare, consumer, enterprise service and intelligent manufacturing sectors. Rooted in China, Legend Capital participated in the rise of many world-leading companies by solid investment coverage and systematic post-investment value-add. Over the years, Legend Capital has also become a widely recognized name in bridging key resources in China and overseas through cross-border activities, and a valuable partner to Chinese and overseas investors.
Legend Capital values long-term sustainable investment and incorporates ESG into its long-term development strategy. As a UNPRI signatory since November 2019, Legend Capital is among the first group of top VC/PE firms in China to join the initiative.
For more information, please visit www.legendcapital.com.cn/index_en.aspx and follow us on LinkedIn @Legend Capital (https://www.linkedin.com/company/legend-capital).
Copyright 2023 ACN Newswire. All rights reserved. (via SEAPRWire)