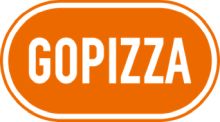 SINGAPORE, Nov 10, 2023 – (ACN Newswire via SeaPRwire.com) – Renowned pizza brand from South Korea, GOPIZZA, made its debut at Changi Airport's Terminal 2, marking its 25th establishment in Singapore with new flavour and AI-technology introductions within the company.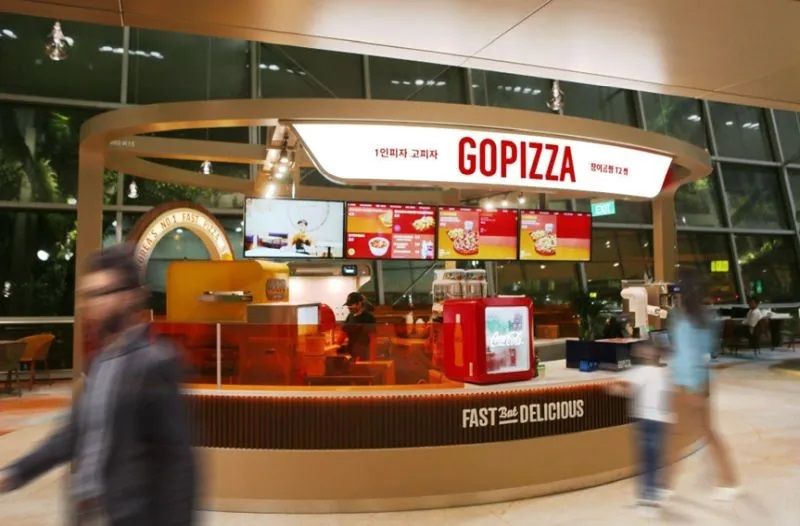 GOPIZZA's Next-Gen AI-Technology for Perfect Pizza Anytime, Anywhere
Pizzas are often thought to be a shared-serving meal that requires substantial time to be prepared. However, the launch of GOPIZZA challenges this very mindset by introducing single-serving pizza delivered just like a fast-food meal. Every step of the pizza-making process is strictly controlled with the incorporation of the AI Smart Topping Table, GOBOT Station, and its latest iteration of GOVEN.
This new series of AI-Technology roll-out is especially prominent in GOPIZZA's Changi Airport outlet, where it ensures consistent and fresh baked pizza for hungry travellers who often face the urgency of purchasing food-on-the-go.
"We're thrilled to bring GOPIZZA to the heart of Changi Airport's Terminal 2. Our core belief is that time is of the essence, and this is also reflected in our motto, 'Fast, But Delicious'. Incorporating breakthrough technology in our processes, we aim to redefine the dining experience by merging speed with taste. At Changi Airport, travellers can now enjoy quick, freshly baked on-the-spot pizza, ensuring they don't have to compromise quality for time." shared Jay Lim, global CEO of GOPIZZA.
GOPIZZA's Five Minutes Pizza Journey
Each pizza is assembled on the AI Smart Topping Table, where a smart camera is installed overhead to swiftly identify and track pizza toppings, guiding the staff through each step of assembling the toppings. At the AI Smart Topping Table, the consistency of the ingredients and its quantities are maintained through correction alerts.
It is then baked for 3 minutes in an AI-controlled GOVEN that is twice the temperature as compared to its conventional counterpart.
In just a couple of minutes, the freshly baked GOPIZZA lands on the GOBOT, which is designed to automatically slice the pizzas into GOPIZZA's signature shape and keep them warm until they are served to the customers.
Airport-Exclusive Flavour & Classic K-Food Delights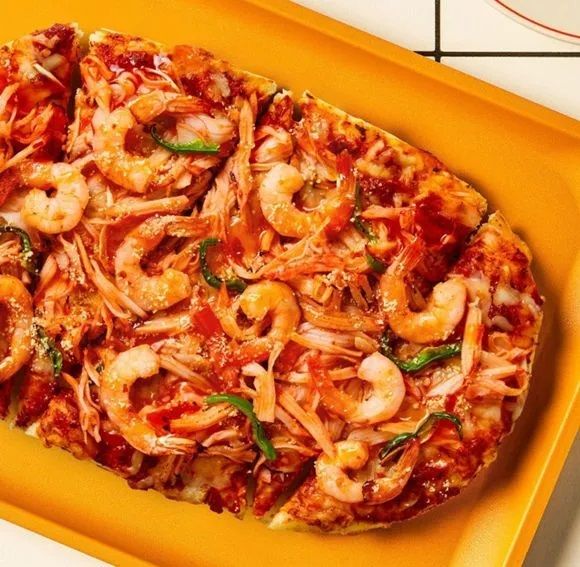 With already over 12 different flavours in its menu, GOPIZZA seeks to spoil patrons' choices even further with another new addition – The Chilli Crab Pizza. Paying homage to the iconic local dish, this airport-exclusive flavour is infused with the rich and tangy flavours that Singaporeans adore, where every bite promises a symphony of sweet, spicy, and savoury notes, mirroring the beloved taste of the classic chilli-tomato sauce. GOPIZZA's Chilli Crab pizza aims to satiate both the international traveller's curiosity and the local's craving for a taste of home. Alongside the Chilli Crab Pizza, GOPIZZA also launched a series of creatively fresh offerings, such as the Jalapeno Pepperoni Pizza and Truffle Cheese Pizza, also available only at their Changi Airport outlet.
Among other delectable offerings, GOPIZZA remains true to its brand as a Korean pizza brand, introducing Korean delights like Bulgogi Pie, specially curated for the breakfast menu, as well as presenting a classic favourite, Topokki, embodying the essence of Korean street food culture.
All of GOPIZZA's delicious pizzas are served on GOPIZZA's Crispy Basak Dough, where it achieves the perfect pizza texture – crispy on the outside, soft and fluffy on the inside. The Crispy Basak Dough is also engineered to withstand delivery, guaranteeing that every pizza, whether enjoyed on the spot or delivered to your door, maintains its oven-fresh taste.
GOPIZZA's Expansion – Locally and Globally
Locally, GOPIZZA has established an impressive count of 25 outlets across the island after the brand first opened its doors here in 2020. Simultaneously, on a global scale, GOPIZZA is experiencing remarkable growth, with projections indicating that the total number of outlets will reach an impressive 200 by October.
This global expansion plan is in full swing, and GOPIZZA is set to open its fifth outlet in Central Park, Indonesia in November 2023. This expansion comes on the heels of the successful inauguration of CGV Grand Indonesia in 2022 and the recent launch of an outlet in Mall of Indonesia.
GOPIZZA's innovative approach to pizza-making, driven by cutting-edge technology and an unwavering commitment to taste-consistency, has made it a beloved choice for pizza enthusiasts worldwide, ensuring a bright and promising future for the brand both locally and globally.
Store Information
Nestled between Dunkin Donuts and Boost Juice Bar, GOPIZZA is located at T2 Departure/Transit South, Unit No. 02-K15 at Changi Airport's Terminal 2 Departure Hall. Operating hours are from 6AM to 1AM daily.
Media Contacts
For media queries, please contact gopizza@preciouscomms.com
About GOPIZZA
Originating from a small food truck in Korea, GOPIZZA has evolved into a food technology company with its own patented technology, GOVEN, capable of baking the perfect pizza in less than five minutes. Additionally, GOPIZZA has developed its special par-baked dough, providing customers with a satisfying bite into the crispy 'basak' dough.
Currently, GOPIZZA boasts approximately 200 outlets across South Korea, Singapore, Indonesia, India, Japan, Malaysia, and Hong Kong.
Copyright 2023 ACN Newswire via SeaPRwire.com.