HONG KONG, Nov 6, 2023 – (ACN Newswire via SeaPRwire.com) – The World Bank recently released its updated "Global Economic Outlook" report, projecting a 2.1% global economic growth for 2023. This forecast represents an upward revision of 0.4 percentage points compared to the previous prediction in January, yet it still falls short of the 3.1% growth anticipated for 2022. At present, the global economy remains in a recovery phase, and businesses continue to confront a multitude of risks. In the post-pandemic era, it becomes particularly essential for companies to adapt to the trends of the time and distinguish themselves through robust technology and high-quality products.
Pioneering the internationalization of Chinese manufacturing companies, Morimatsu International Holdings Limited (HKEX: 2155.HK, hereinafter referred to as "Morimatsu International," "Morimatsu," or the "Company") has traversed over three decades. Leveraging advanced manufacturing technology and relentless innovation in research and development, the company's business scope encompasses extensive market spaces with high-growth potential in renewable energy, environmental materials, biopharmaceuticals, electronic chemicals, and other downstream industries. From its initial core pressure vessel 1.0 to the ultimate modularization (modular systems & factories) 2.0, and now to a service-oriented manufacturing solution provider 3.0 that empowers downstream enterprises, Morimatsu consistently charts new territories. Today, Morimatsu has evolved into a multinational enterprise originating from the Asia-Pacific region, with a global presence and long-term partnerships with leading companies across various sectors.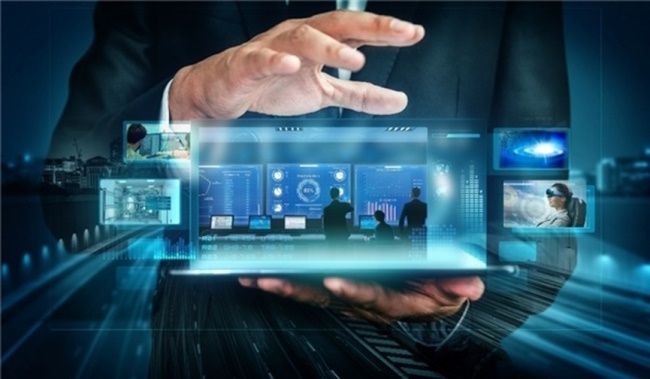 Morimatsu's ability to convey positive signals amidst turbulent times stems from its capability to harness the benefits of corporate endeavors. Looking back on Morimatsu's history, this industry stalwart, so called "Pu No.1" (since it was the first foreign-funded enterprise to establish a presence in the Pudong New Area following the reform and opening up of Pudong, Shanghai in China), has evolved more than three decades. Morimatsu has excelled in providing value-added services and high-value goods closely connected with profound customer expectations, in addition to supplying diverse industrial single-unit equipment and modular one.
In 2021, Morimatsu successfully completed the construction of China's first digital modular factory for mRNA COVID-19 vaccine, completing delivery within a mere 7.5 months. This encompassed various processes, including mRNA vaccine plasmid production, liquid preparation, formulation, and product filling, across a factory area exceeding 5,000 square meters. Notably, over 80% of the modular construction work took place in off-site workshops, impervious to external conditions. This allowed for a predictable project implementation with minimal risks and high flexibility. This execution mode attracted global attention and emulation in the biopharmaceutical industry.
Morimatsu completed the largest modular vaccination facility for export to Africa the following March, during a lockdown time in Shanghai. On May 8, the world's largest multipurpose heavy lift vessel, "Pilecki," embarked on its maiden voyage, transporting the modular vaccine factory built by Pharmadule, a Morimatsu Group company, for Morocco. This project addressed the gap in local vaccine production in Africa and met over 70% of Morocco's domestic demand and more than 60% of the demand on the African continent.
Morimatsu's completion of international collaborations is not his first. Morimatsu outbid rivals from South Korea and Thailand in 2002 to secure Bayer MaterialScience's first set of pressure vessel equipment purchased in China, kicking off over two decades of close cooperation. In July 2021, Covestro Polymers (China) Co., Ltd. (hereinafter "Covestro," formerly known as "Bayer MaterialScience") and Morimatsu (Jiangsu) Heavy Industries Co., Ltd. (hereinafter "Morimatsu Heavy Industries") successfully inked a contract for the design, procurement, and manufacturing of a modular plant (the "EPF Contract"). This was the first production facility in all of Covestro's global production bases to be designed and built using advanced modular concepts. Morimatsu Heavy Industries engaged throughout, from modular feasibility studies to concept design and basic design, ultimately delivering a digital operations platform for the factory, achieving complete digital coverage of advanced biopharmaceutical factory products. This collaboration undoubtedly marked a new milestone in Covestro and Morimatsu's strategic partnership.
From Bayer to Covestro, Morimatsu's product destinations have expanded from Shanghai to Germany and the United States, covering Covestro's major global production bases. They only provided basic chemical equipment more than 20 years ago. They have progressed to provide complex and highly technical solutions. Morimatsu's customers have evolved over time, their demands have changed, and their standards have risen. What remains constant is their collaboration with Morimatsu, which embodies the spirit of innovation that keeps Morimatsu at the forefront of meeting customer needs.
Morimatsu's international accomplishments extend beyond these examples. Market data shows that Morimatsu collaborates with over 80% of the world's top 20 pharmaceutical giants in international projects. It has excellent partnerships with the world's four major vaccine giants: GlaxoSmithKline, Sanofi, Pfizer, and MSD. It is the preferred supplier for many leading biopharmaceutical companies, both domestically and internationally. Other industry leaders' clients include Lonza, BASF, AstraZeneca, GSK, Eli Lilly, Merck, and WuXi Biologics. Morimatsu International caters to various customer groups in different sectors, and its product and service offerings are diverse. It does not only provide specific products; it leads in technology in many sectors.
The QMB Project, a high-pressure acid leaching modular unit developed jointly by Morimatsu Heavy Industries and GEM Co., Ltd., went into operation in September 2022 as Morimatsu's first high-pressure acid leaching modular unit. This unit serves high-pressure acid leaching and oxygen pressure leaching processes, facilitating the process verification and optimization for laterite nickel ore high-pressure acid leaching, high-iron nickel ore oxygen pressure leaching, MSP or sulfide nickel concentrate oxygen pressure leaching, and pressurized leaching of waste lithium-ion battery cathode materials. This world-class collaboration represents both parties' global efforts in the field of process and equipment technologies.
Morimatsu's unique competitive edge in securing top-tier global projects after another stems from its ability to respond to rapidly changing customer and downstream market demands through continuous technological innovation. Morimatsu positions itself as an essential link in customer product and technology innovation, meeting the multi-layered custom requirements of customers and even leading in innovation ahead of customer demands. It is this innovative strategic wisdom that has allowed Morimatsu to maintain strong customer loyalty worldwide across various industries and to navigate changing market conditions with confidence and success, reaping dividends continuously.
Morimatsu's global expansion has helped it export products to over 40 countries worldwide, achieving domestic substitution of high-end imported industrial equipment and making "Made in China" products the first choice in various industries and sectors. Morimatsu has rapidly expanded into overseas markets in recent years through mergers, acquisitions, and partnerships, establishing a global industrial chain in a non-globalized environment. According to available data, approximately 70.89% of the company's new signed orders in the first half of 2023 came from overseas. The company's revenue sources are diverse, which helps it improve risk resistance. Morimatsu has been in the business for over 30 years in various industries and has invested significantly in technology innovation and talent development each year, allowing multi-layered product strategies to maximize resource returns in a limited production capacity.
From initial exploration and accumulation of strength to full-fledged competition, Morimatsu International has developed unique competitive advantages in various fields, representing new energy and new materials, such as power batteries, as well as in the field of biopharmaceuticals, represented by biologic vaccines and innovative drugs. The company's commitment to continuous innovation, extensive and long-term industry preparations, and forward-thinking global strategic insights have enabled it to consistently seize policy opportunities, respond to industry innovation demands, and capitalize on the advantages of the times. Morimatsu International's global reach has helped it excel in different temporal and environmental contexts, ultimately becoming an international leader capable of rapidly adapting to changing demands in global markets. It has evolved from internationalization to true globalization, not just as a beneficiary but as a model and benchmark. In the future, Morimatsu will leverage the combination of software and hardware, merging services and products, and provide full life-cycle coverage services for projects through digitalization. With a focus on innovative technologies and principles, Morimatsu is integrating environmental protection and health into its development strategy, embracing the company's social responsibility, and making its sustainability a contribution to the broader society.
About Morimatsu International Holdings Company Limited:
Morimatsu International is a globally leading provider of core industrial equipment and high-value comprehensive solutions serving multiple industries. The company debuted on the Hong Kong Stock Exchange in June 2021 under the stock code 2155.HK. Originated in Japan, Morimatsu has a global presence today as a diversified multinational company with its core technologies and rich project experience in the fields of core equipment, process systems and digital intelligent overall engineering solutions. Relying on our advanced manufacturing bases in China, we have established subsidiaries or plants in Sweden, the United States, India, Italy, Malaysia and Singapore. And with a globalized and efficient professional team, we have delivered various types of products and services to more than 40 countries and regions. Achieving excellent reputation with ingenuity quality, we always keep up with head companies in various fields and are committed to becoming the world's leading best partner. In 2021, the company achieved a remarkable revenue of approximately CNY 4.279 billion, reflecting a substantial year-on-year increase of 43.7% compared to the previous year. Furthermore, the company's order backlog increased by 72.5% year on year. Morimatsu International reported a net profit of around CNY 380.6 million in the same year, representing a 31.5% increase year on year. The company's growth momentum remained strong in 2022, with a net profit margin increasing by 74.47% over the previous year and newly signed orders totaling an impressive CNY 9.356 billion, representing a 40.60% year-on-year increase.
Copyright 2023 ACN Newswire via SeaPRwire.com.