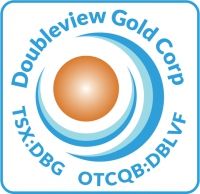 Vancouver, British Columbia–(ACN Newswire via SeaPRwire.com – November 7, 2023) – Doubleview Gold Corp. (TSXV: DBG) (OTCQB: DBLVF) (FSE: 1D4) (the "Company or "Doubleview") is pleased to announce a remarkable achievement in 2023. With an impressive 10,170 meters drilled this year, the Company has not only surpassed records but also illuminated the extraordinary potential of the Hat Polymetallic deposit in the Golden Triangle of British Columbia. The drilling campaign is ongoing.
Doubleview's mission has been clear:
1) Extend the Lisle Deposit: Pushing beyond the boundaries of 2022, the Company expanded the Lisle Deposit, primed to maximize mineral inventory for our 2024 maiden resource estimate.
2) Connect and Discover: Bridging the West Lisle Zone to the Main Lisle Zone revealed the Buck Zone Discovery, uncovering new layers of the Lisle Zone deposit.
3) Southern Expansion: Doubleview's team stretched the Main Lisle Zone southward, expanding the deposit domain by approximately 250 meters.
4) Future Insights: Work was not limited to drilling; the geology model was further developed using advanced 3D IP geophysical models, setting the stage for exciting future exploration programs.
The 2023 drill holes have now extended the previous boundaries of the Lisle deposit, and have bolstered the mineral inventory and volume for the projected Q1 of 2024 maiden resource estimate.
Farshad Shirvani, President and CEO stated: "I sincerely appreciate our management team who supported us into accomplishment of several outstanding milestones, including but not limited to insightful advanced geological investigations, full archaeological studies, continuation of metallurgical work, and data compilation and organization in preparation for our mineral resource estimate. I also wish to express without reservation my appreciation of all of our employees and contractors that have contributed tirelessly throughout a long field season to the exploration of our exciting Hat deposit."
The archeological work that included remarkable 553 shovel tests, was carried out by an independent contractor parallel with Doubleview's exploration activities. The AIA (Archeological Impact Assessment) is expected to be received by the end of this calendar year.
Doubleview maintains a website at www.doubleview.ca.
Cautionary Note: Although a mineral resource estimation is currently being prepared by an independent engineering firm, no mineral resources have been estimated at the Hat Property and there is no assurance that further work will result in the Lisle Zone, or other zones if present, being classified as mineral resources.
About Doubleview Gold Corp
Doubleview Gold Corp., a mineral resource exploration and development company, is based in Vancouver, British Columbia, Canada, and is publicly traded on the TSX-Venture Exchange (TSXV: DBG) (OTCQB: DBLVF) (GER: A1W038) (FSE: 1D4). Doubleview identifies, acquires and finances precious and base metal exploration projects in North America, particularly in British Columbia. Doubleview increases shareholder value through acquisition and exploration of quality gold, copper and silver properties and the application of advanced state-of-the-art exploration methods. The Company's portfolio of strategic properties provides diversification and mitigates investment risks.
On behalf of the Board of Directors,
Farshad Shirvani, President & Chief Executive Officer
For further information please contact:
Doubleview Gold Corp
Vancouver, BC Farshad Shirvani
President & CEO
T: (604) 678-9587
E: corporate@doubleview.ca
NEITHER TSX VENTURE EXCHANGE NOR ITS REGULATION SERVICES PROVIDER (AS THAT TERM IS DEFINED IN THE POLICIES OF THE TSX VENTURE EXCHANGE) ACCEPTS RESPONSIBILITY FOR THE ADEQUACY OR ACCURACY OF THIS RELEASE.
Certain of the statements made and information contained herein may constitute "forward-looking information." In particular references to the private placement and future work programs or expectations on the quality or results of such work programs are subject to risks associated with operations on the property, exploration activity generally, equipment limitations and availability, as well as other risks that we may not be currently aware of. Accordingly, readers are advised not to place undue reliance on forward-looking information. Except as required under applicable securities legislation, the Company undertakes no obligation to publicly update or revise forward-looking information, whether as a result of new information, future events or otherwise.
To view the source version of this press release, please visit https://www.newsfilecorp.com/release/186513
Copyright 2023 ACN Newswire via SeaPRwire.com.